ThermoMeter

---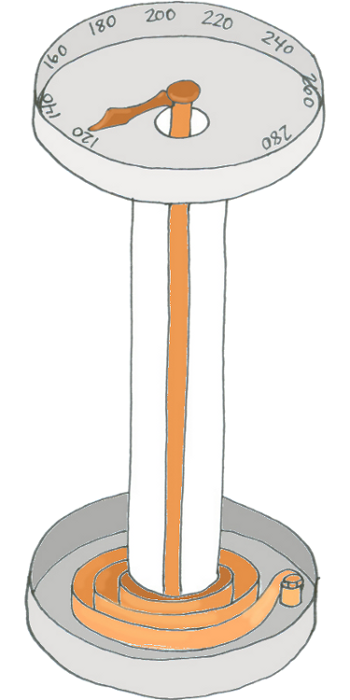 Name of invention: Medicine Thermometer
Name of inventor: Aaren Grenwood
When it was invented: For most recent Harvest Festival Inventions Competition
What it is used for: Aaren has found that there are a lot of medicines that he can make using different ingredients available in White Rock, but many of them have to be cooked to an exact temperature to get medicines that will do what they're supposed to do. He can use this thermometer to make sure they are getting to the exact temperature they are supposed to.
Other info: As it heats up, the metal that is coiled at the bottom of the thermometer will expand or contract, based on the temperature of the liquid it's in, causing it to turn the rod in the shaft. As the rod turns, it turns the pointer at the top.