Books

---
SKY JUMPERS
Action / Adventure, Ages 8 and up
September 24, 2013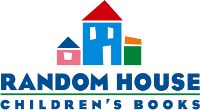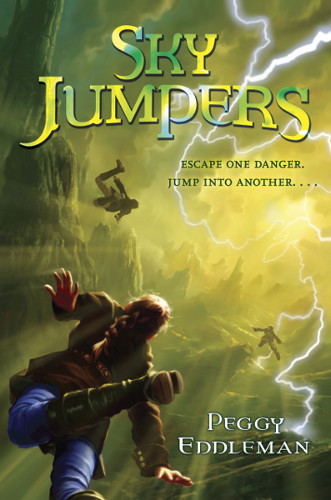 Twelve-year-old Hope lives in White Rock, a town struggling to recover from the green bombs of World War III. The bombs destroyed almost everything that came before, so the skill that matters most in White Rock—sometimes it feels like the only thing that matters—is the ability to invent so that the world can regain some of what it's lost.
But Hope is terrible at inventing and would much rather sneak off to cliff dive into the Bomb's Breath— the deadly band of air that covers the crater the town lives in— than fail at yet another invention.
When bandits discover that White Rock has invented priceless antibiotics, they invade. The town must choose whether to hand over the medicine and die from disease in the coming months or to die fighting the bandits now. Hope and her friends, Aaren and Brock, might be the only ones who can escape through the Bomb's Breath and make the dangerous trek over the snow-covered mountain to get help. Inventing won't help them, but the daring and risk-taking that usually gets Hope into trouble might just save them all.
Awards and Accolades:
Sky Jumpers trailer
Praise for Sky Jumpers:
"Adventure and wonder permeate this tale, making it a fun, quick read. Eddleman brings a strong sense of atmosphere, and the underlying message—that it's possible to contribute in unexpected ways—is a positive one."
-Publishers Weekly
"In a world where everything we know must be reinvented, twelve-year-old Hope and her best friends Aaron and Brock are faced with the challenge of defending their home and protecting their future. A post-apocalyptic adventure young readers will love."
-Marianne Malone, author of The Sixty Eight Rooms Adventures

Buying information:

Hardback: September 24, 2013 from Random House Books for Young Readers
ISBN-10: 0307981274
ISBN-13: 9780307981271

Paperback: September 23, 2014 from Random House Books for Young Readers
ISBN-10: 0307981304
ISBN-13: 978-0307981301

Ebook: September 24, 2013 from Random House Books for Young Readers
ASIN: B00C4BA5BC

Audio Book: September 24, 2013 from Listening Library
ISBN-10: 0804126895
ISBN-13: 9780804126892