Potato Peeler

---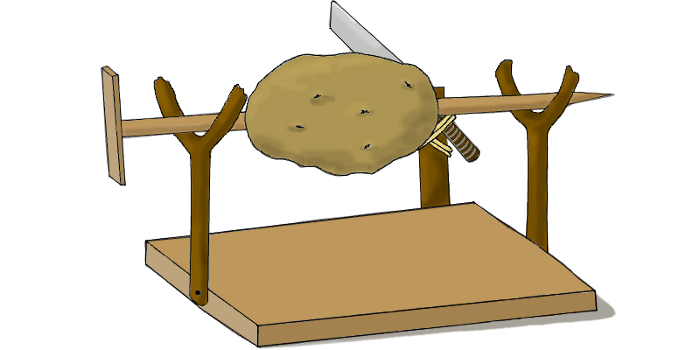 Name of invention: Potato Peeler
Name of inventor: Hope Toriella
When it was invented: For most recent Harvest Festival Inventions Competition
What it is used for: To peel potatoes.
Other info: The pointed stick with the handle is pushed all the way through the potato, then laid to rest on the two forked sticks. As you turn the handle, the potato rotates and the knife lashed to the side rubs against the potato, cutting of the peel.