Backpack Ladder

---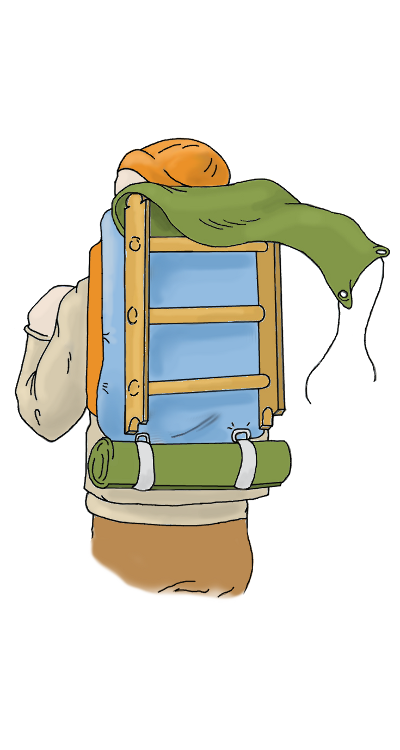 Name of invention: Back Pack Ladder
Name of inventor: The guards who were part of the Away Guard, stationed in Browning
When it was invented: During the winter the bandits invaded
What it is used for: The larger packs that they are using need a frame. When they aren't wearing the backpacks, they can remove the frame, and when each of the frames are hooked together, one on top of another, they form a ladder.
Other info: The group of guard members, along with Hope, Brock, and Aaren, used the backpack ladder to get from the cave in the mountain up into mines.